March 2, 2014 Later the Police in Anzoategui removed the mourning crosses at Lido Beach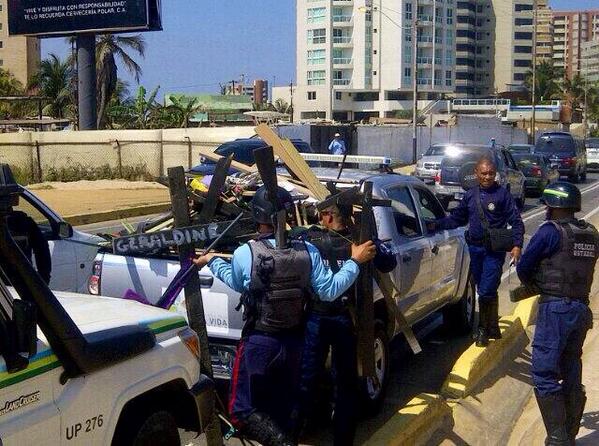 .
Venezuelans struggle with lack of basic foodstuffs and inflation
Published on Mar 3, 2014
As Venezuela prepares to mark the first anniversary of the death of late president Hugo Chavez, many ordinary people are struggling with a lack of basic foodstuffs, rampant inflation and an economy that is increasingly paralyzed.
.

Caravans showing support for protests by honking horns and signs
See More: http://www.venezuelaawareness.com/
RELATED:
https://ronmamita.wordpress.com/2014/02/15/venezuela-protests-continues/
https://ronmamita.wordpress.com/2014/02/26/yes-global-trends-of-protests-are-increasing/
https://ronmamita.wordpress.com/2013/03/15/government-burying-bad-news/
________________________________________________