And still some individuals claim they see no activity from American citizens… For me one of the loudest actions,"Actions Speaks Louder Than Words", is the ALL TIME RECORD LOWS in government approval and low voting. Now that is a BIG "something"
2012 The Awakening
 A group of fired-up activists in Portland, Ore., who were tired of seeing homeless people being mistreated staged the kind of protest that will be difficult for the mayor to ignore.
An estimated 4,000 people sleep on the streets of Portland, Ore., on any given night and, since last summer, life has become increasingly difficult for them.
So, a group of protesters descended upon Portland City Hall on Tuesday night carrying pitchforks and torches to "shame the mayor into action," organizer Jessie Sponberg told The Oregonian.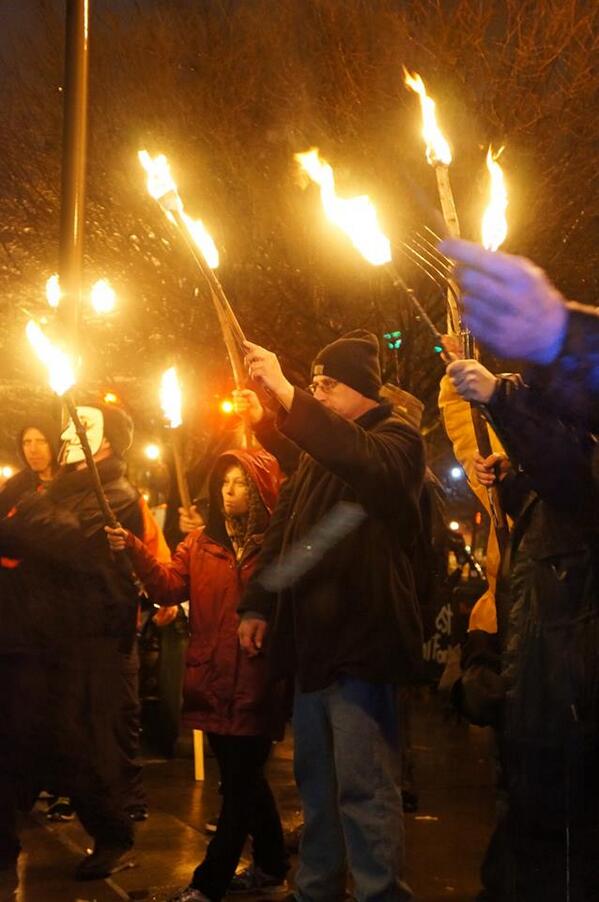 Portland appears to be gearing up to revive a bill that would allow police to rouse homeless people sitting on sidewalks, The Oregonian reported at…
View original post 285 more words