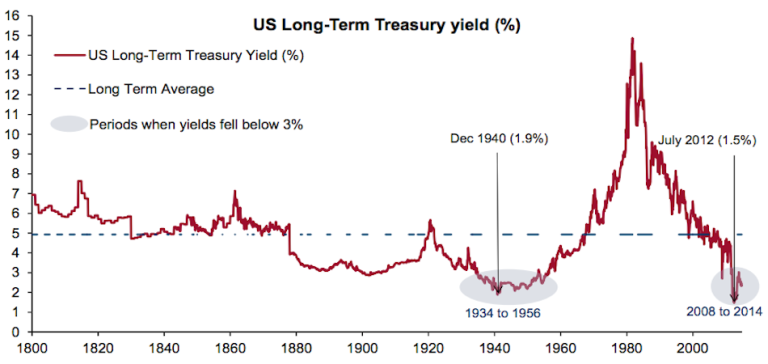 The Bankers have done their part with a three decade long trend of cheaper capital loans for corporate-government use. See: http://www.businessinsider.com/us-treasury-yields-at-historic-lows-2014-11
If you spend some time looking into the details from the long term treasury yield trend you will discover that labor wage can not compete with cheaper capital investing in digital labor, slave-bots and automatons.
Replacing labor is not an accident, it is policy.
The desirable trend with income rising with Gross Domestic Product no longer exist:
See The Divergence Around Year 2000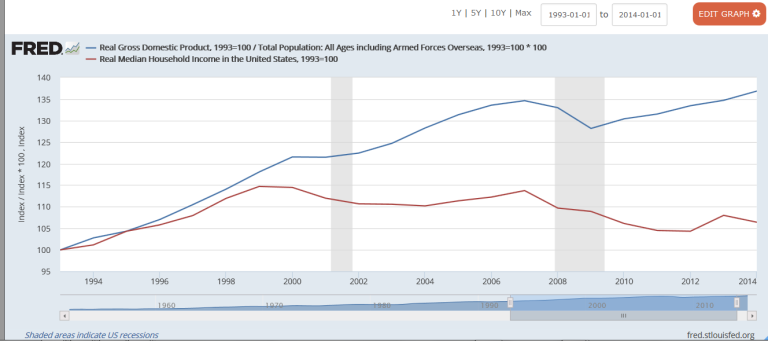 The Blue line is "Real GDP", and the Red line is "Real Median Household Income".
In other words the capital is almost free for mega corporations to follow the global-script for expensive projects, manufacture the new technology, and develop the emerging market regions that the global-script calls for; while simultaneously, poverty is on the rise and living standards decline as the once thriving middle class is decimated.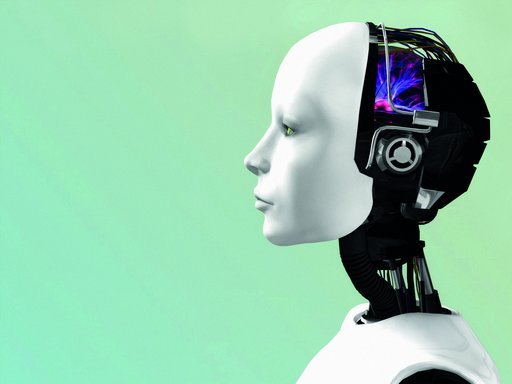 The script calls for corporate-governments to replace human labor with digital labor and digital currency as key components in a cashless society.
Recall some of the previous globalists' scripts:
The international monetary system, colonialism, compulsory education, the Space Age, then the Information/Computer Age, globalization, and now it is the digital economy, A.I./Robotic Age (we should include geoengineering, genetic manipulation, and cloning too) in what Klaus Schwab, Founder and Executive Chairman for the World Economic Forum, calls the Fourth Industrial Revolution:
"We stand on the brink of a technological revolution that will fundamentally alter the way we live, work, and relate to one another. In its scale, scope, and complexity, the transformation will be unlike anything humankind has experienced before. We do not yet know just how it will unfold, but one thing is clear: the response to it must be integrated and comprehensive, involving all stakeholders of the global polity, from the public and private sectors to academia and civil society."
---