Below is a copy of my post on steemit.com, a blockchain social media platform (the formatting is different and difficult, please accept my apologies and ignore the font). If you are not familiar with blockchain tech, then this is an excellent way to get first hand experience and knowledge with the FINTECH expected to replace the legacy cash economies and banking. The globalists have scripted this as part of the "Fourth Industrial Revolution" that encompasses the monetary reset, structural reforms, digital economy, cashless society, robots, supercomputers, artificial intelligence, and so many other elements from the globalists' agenda.
With the above global agenda in mind consider the OPEN LETTER below a call to proponents for humanity's freedom. ~Ron
∇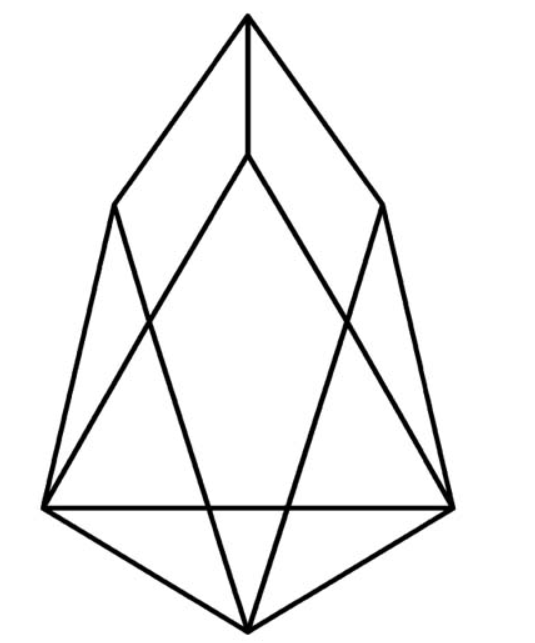 Hi Dan Larimer, Ned Scott, all blockchain programmers and application developers!
I wish to make this clear, I am not posting this as a fearful prediction – I am offering my observations, constructive criticism with a few suggestions.
I am inviting @dan , @dantheman , @ned , @andrarchy , and all blockchain programmers and executives to comment and discuss.
If not here to this post as a courtesy, then on their blogs or a open forum with the url posted for all steemians to discuss and share.
I am asking for these types of discussions that need to happen with great frequency (and if they are currently private then provide more open forums for these discussions without jeopardizing required security specifics) for threat management, social awareness, and proactive considerations.
I weep as I write this, because debt bondage has existed far too long!
Gold as money is not the solution.
Neither are cryptocurrencies.
Ignorance of the truth breeds slaves, or expressed another way:
Knowledge of the Truth makes a man unfit to be a slave. ronmamita
Free Source & Collaborative Tech
Please consider these issues in future application developments, the personnel services, the user-friendly environment, the user/member discussions, and Amplifying social awareness – we all should benefit from the full transparency and the collaborative technologies for a freedom nurturing platform environment.
Something no corporate-government can duplicate with their proprietary systems based in debt, taxation, and control over the populous and end users.
I shall be blunt, because this is a real threat based on what these corporations and corporate-governments have done in the past!
The ruling class know how to get rid of freedom nurturing independent competition.
They will not voluntarily relinquish their control over the worldwide monetary debt-bondage-system.
The ruling class do not want a truly independent and free people, and neither do they want a decentralized free market.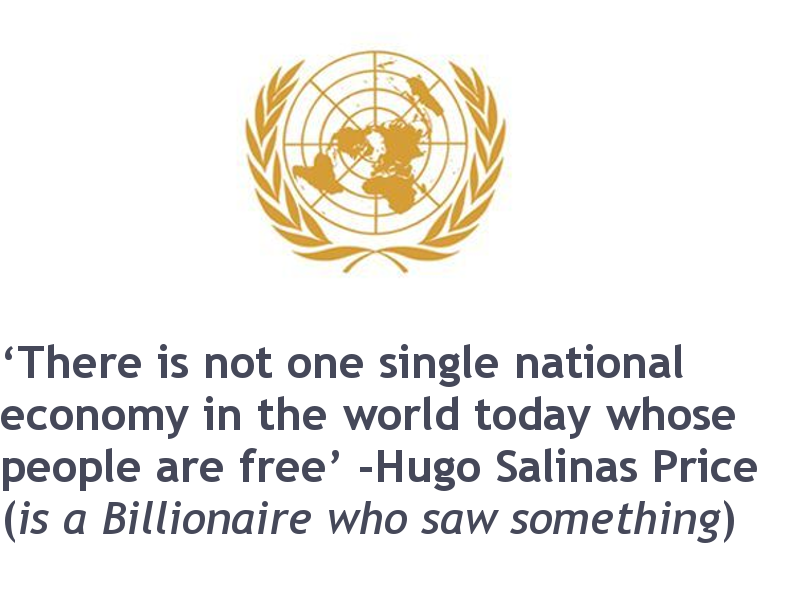 Consider This Possible Threat Scenario:
Imagine Microsoft buys wordpress, and joins a prestigious consortium with collaboration and contracts with Google, IBM, U.S. gov, Federal Reserve, IMF, Goldman Sachs, Associated Press (AP), Bitbay, Amazon, overstock, and others that uses nearly identical blockchain programming as EOS for the central bank's new virtual currency, blockchain-social media, blockchain-wallet connected to worldwide financial transactions with a worldwide standard mandated by new regulations and embraced by all governing members in the IMF – that is 188 or more nations worldwide!
How would or how could EOS defend itself against that?
One proactive measure is, as I said above, to be transparent and freedom nurturing through Free Source, and with collaborative discussions with developers, personnel and subscribing members.
Have open forums to discuss the globalists' plans, regulatory threats, and appropriate responses.
People want to be free.
And this social awareness and truth seeking nurtures freedom where subscribers are unlikely to leave free source tech to jump on board the globalists' new proprietary and regulated offerings.
That would be the exact opposite to what happened when Microsoft stole DOS, and GUI ("WINDOWS") operating systems and then people jumped on board; when Facebook copied social media then people jumped on board; when Google copied the search engine then people again jumped on board!
Those corporate giants didn't invent and they were not the first, but they had bank funds, lucrative contracts, and access to capital to provide reliable services.
Who remembers:
DOS or DR DOS?
BBS or FidoNet or Compuserve or even MySpace?
"Archie" or Veronica & Jughead?
What will happen when the next repeat occurs, and the globalists launch their version (a copy from Steem and EOS) of a government approved blockchain operating system for social media and central banking approved blockchain wallets?
It is not an accident, it is Policy. @ronmamita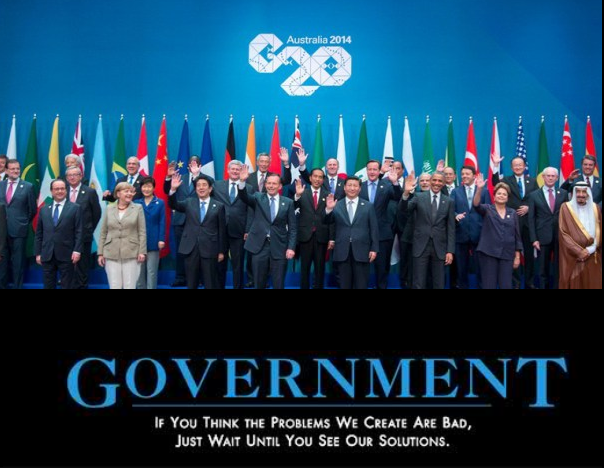 …
I've only been with steem for a month and I appreciate how Dan Larimer's programming tackles the blockchain issues with social media and a blockchain operating system leading the way for mass acceptance and operability.
I recall my professional career when I sought strategies to maintain high morale, quality assurance, and safety by incentivizing new and junior workers to be observant and submit suggestions and comments.
The new blood are generally the most likely to see problems, offer surprisingly fresh innovations, and suffer low morale.
With that observation in mind I offer these requests to be discussed by blockchain programmers and application developers:
Great potential for censorship abuses – the flag/mute feature
The popularity meme – whale surfing is the culture, rather than quality content
Missing user-friendly features common to most social media platforms (and vital for blogs) – resteems clutter profile pages and the lack of filter/search features makes it a massive chore to find my own posts!
Separating the resteemed from the authors' original posts would help.
Please share these concerns in discussions and with programmers so improvements and advancements can flow.
Thank you all, for your wonderful efforts and wishing you joyful living!
Related Posts:
Title: The New Ethereum Killer Cryptocurrency Called EOS with Dan Larimer
Video posted 20 Jul 2017 by TheAnarchast
---
If you find this information useful or of value then please share it with others.
Save
Save