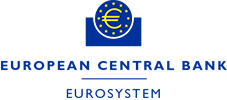 Is the ECB sharpening its tyrannical teeth?
I read the recent express headline and thought this follows what I have been expecting from the ECB.
Expecting the tyrant to become more authoritarian as it matures is the correct forecast in my opinion, as the monetary union experiment enters its 19th year and must force the nations (along with the European System of Central Banks "ESCB") to obey its ruthless central authority.
See: ecb.europa.eu
EU bank calls for PUNISHMENT for eurozone countries that ignore Frankfurt as crisis LOOMS
THE European Central Bank (ECB) has called for greater punishments on those eurozone countries that fail to implement much need monetary reforms in a bid to ward off a looming financial crisis in the currency By Jon Rogers PUBLISHED: 05:15, Thu, Aug 3, 2017
---
If you find this information useful or of value then please share it with others.
Save