Team End-The-Fed calls on the energies of all creation for the sword of TRUTH to slay the beast system of mass deception.
Central banks and their G-SIFI mega-corps have blockchain supernodes and tokens plan…
Yes, you should be aware and discussing this as threat management and financial freedom…
Research banks partnering with others for Asset Digitization on the blockchain for virtual currencies (tokens aka cryptocurrency) and national currencies entering the Digital Economy.
Do you believe the money mafia would voluntarily give up control of their worldwide monetary system to competing, decentralized open source blockchain cryptocurrencies free market?
Now, you know about the digital battlefield and if you still want a truly decentralized free source, free market with many diverse altcoins and complementary currencies you will have to:
Dear Blockchain Enthusiasts, and Cryptocurrency speculators
DAHBOO77 Amplifies Awareness (AA) by discussing this:
Title: It Begins: The Blockchain Beast System Is Here
Video posted 12 Aug 2017 by DAHBOO77
"The is one of the most important messages i have ever put out. Please share and help get the truth out there! Much Love!
LOOKS LIKE THEY SENT IN THE TROLLS! COMMENTS SHUT DOWN UNTIL THE RACISM AND DEATH THREATS STOP!"
http://www.undergroundworldnews.com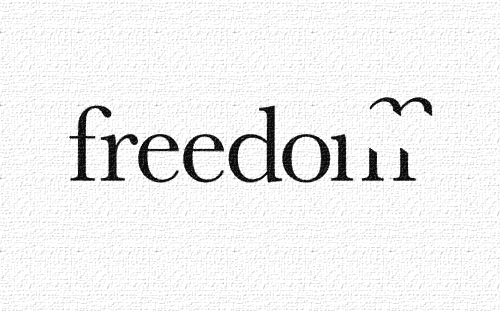 Image from @grow-pro : What Is Freedom Worth To You? Something To Think About
---
If you find this information useful or of value then please share it with others.
… RELATED:
https://ronmamita.wordpress.com/2017/08/10/i-collated-details-about-the-monetary-system-reset-includes-de-dollarization-blockchain-asset-digitization-digital-economy/
https://ronmamita.wordpress.com/2017/08/09/richard-stallman-the-culture-of-free-source-software/
https://ronmamita.wordpress.com/2017/08/06/blockchain-video-promo-has-creepy-subliminal-message/
https://ronmamita.wordpress.com/2017/08/03/the-european-central-bank-ecb-has-called-for-greater-punishments-on-those-eurozone-countries-that-fail-to-implement-reforms/
https://ronmamita.wordpress.com/2017/07/30/expanding-consciousness-wont-allow-the-debt-based-monetary-system-to-reset/
https://ronmamita.wordpress.com/2017/07/30/the-digital-battlefield-has-targeted-blockchain-tech/
https://ronmamita.wordpress.com/2017/07/29/major-u-s-banks-are-closing-branch-offices/
https://ronmamita.wordpress.com/2017/07/25/monetary-system-on-a-blockchain/
https://ronmamita.wordpress.com/2017/07/24/oh-oh-goldman-sachs-has-a-cryptocurrency-patent/
https://ronmamita.wordpress.com/2017/07/23/is-the-blockchain-infected-with-government-agents-mafia-spies-and-deceptions/
https://ronmamita.wordpress.com/2017/07/23/open-letter-to-steem-and-eos-programmers-and-application-developers/
https://ronmamita.wordpress.com/2017/07/19/central-banks-and-visa-pay-businesses-to-go-cashless/
https://ronmamita.wordpress.com/2017/07/09/g20-has-commitments-vowed-all-citizens-be-digitally-connected-by-2025/
https://ronmamita.wordpress.com/2017/06/15/i-acutely-feel-herded-down-the-digital-economic-path/
Save