A Report from the McKinsey Global Institute titled "The new dynamics of financial globalization" By Susan Lund, Eckart Windhagen, James Manyika, Philipp Härle, Jonathan Woetzel, and Diana Goldshtein wrote:
[…] In the future digital platforms, blockchain (PDF), and machine learning may transform financial markets and create new channels for cross-border capital flows. These technologies are enabling faster, lower-cost, and more efficient international transactions, and will further broaden participation in global finance to more firms, investors, and countries.

Banks and regulators must respond to several aspects of the new era.
Also read their full pdf report: How digital finance could boost growth in emerging economies
After you read the source documents for the globalization script (from influential institutions such as: CFR, BIS, OECD, IMF, et al.), their deceptive plans are in full focus and are totally contrary to the mass media promotional narrative.
A few of the scripted and engineered products/events are:
Digital finance to micro, small, and midsize businesses in emerging economies that lack access to savings and credit.
BEPS (base erosion and profit shifting) aka, Global Taxation – have you ever heard of taxation without representation?
Banks adopt "approved" virtual currencies, aka cryptocurrencies or digital tokens.
Delivering financial services by mobile phone – recall the G20 vowed to have all citizens digitally connected by 2025.
Digital finance for all: Powering inclusive growth in emerging economies.
Digital finance could provide access to 1.6 billion unbanked people, more than half of them women and a wider pool of borrowers.
"Lower-income countries such as Ethiopia, India, and Nigeria have the largest potential, with the opportunity to add 10 to 12 percent to their GDP, given low levels of financial inclusion and digital payments today."
Providers of financial services would save $400 billion annually in direct costs by shifting from traditional to digital accounts, which can be 80 to 90 % less expensive to service.
Call these necessary REFORMS…
Governments could gain $110 billion per year by reducing leakage in public spending and tax collection. Imagine 100% Tax Compliance!
Capture Regulators: "policy makers should continue refining regulation and supervision of financial markets." (i.e. prompt reaction to dynamic markets; "new tools for managing volatility in capital flows and in reducing capital- and financial- account imbalances are needed"; "in the eurozone, further development of the banking union and establishment of a capital markets union is warranted and could help promote a return to growing intraregional investments."
"Continued innovation in digital technologies requires favorable regulatory climate to allow experimentation, but also could create new market dynamics and risks."
A very interesting read is from the website of Norbert Häring: Indian ministers and CEOs flock to the US to report to the digital colonizers March 5, 2017 – I'll share a few excerpts, but encourage you to read the full post.
Developing counties run by authoritarian governments under weak legal restraints are great places to try out disruptive technological plans for changing the social landscape. As Bill Gates said in 2015 at the "Financial Inclusion Forum" in Washington, countries like India can transit to full digitalization of the economy faster than the USA, inter alia, because there are much less restrictions from legal mandates to protect people's privacy and data.

"Notebandi", the sudden banning of banknotes representing over 80 percent of Indian cash in circulation, which happened in November 2016, was such a disruption on the way to full digitalization, which could not possibly have taken place in the US, but in India it could.
…
In the words of the organizers of the MIT-conference, the speakers will "explore disruptive innovations ideas and practical solutions adopted by different entities – government, big corporations and emerging start-ups – to empower the country with increased access to different technologies, services and information to make the vision of Digital India a reality."

It is a vision that has been expressed long before Narendra Modi came to power in Washingtonian IT and national security circles.
§
It is NOT an Accident, It Is Policy
21st Century: A Lot Is Happening!
But you must search for it, even though it is hidden in plain sight.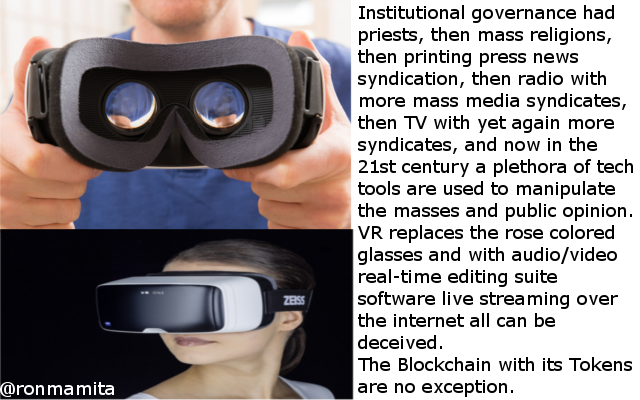 21st Century CHINA Embraces Leadership Role
Have you noticed how often A.I. (along with Brain chips and other digital-dna-human augmentations) is mentioned in the mass media and corporate sponsored entertainment?
You should note that top500.org reported:
November 2016
The 48th edition of the TOP500 list saw China and United States pacing each other for supercomputing supremacy. Both nations now claim 171 systems apiece in the latest rankings, accounting for two-thirds of the list. However, China has maintained its dominance at the top of the list with the same number 1 and 2 systems from six months ago: Sunway TaihuLight, at 93 petaflops, and Tianhe-2, at 34 petaflops. This latest edition of the TOP500 was announced Monday, November 14, at the SC16 conference in Salt Lake City, Utah.
After US and China, Germany claims the most systems with 32, followed by Japan with 27, France with 20, and the UK with 17. A year ago the US was the clear leader with 200 systems, while China had 108, Japan had 37, Germany had 33, and both France and the UK had 18.
View the complete list.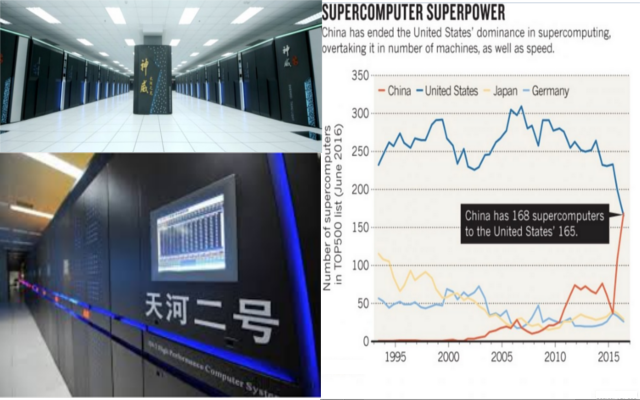 …
If I 'believed' in coincidences I would say, "Gee, what an amazing coincidence that China has supercomputers devoted to the blockchain's asset digitization and tokens!"
The War On Cash Isn't About Cash It's About World CONTROL
This isn't CHINA vs U.S. – This is about a more intrusive, more resilient, micro-manageable, worldwide digital monetary system being implemented to control everything!
Think, World Domination via Digital Finance and the Monetary System.
If you remember only one thing from this post, remember that Globalization, Institutional Governance, Policy & Regulatory Reforms, Digital Economy, Digital Banking, Cashless, Blockchain Tech, FINTECH, Virtual Currencies, Cryptocurrencies, Supercomputers, Data Harvesting, Mass Media, and Smart Phones are interwoven in the script to reset the IMS (international monetary system) and control the world.
While most individuals are aware of the many pies the U.S. policy makers has a finger in, they are generally ignorant of CHINA.
China has a leadership stake in several influential international consortiums (U.N., IMF, G20, BRICS, SCO, APEC, Pacific Asian Group, et al.)…
Created the Asian Development Bank (AIIB)…
Modernized Military (Air, Land and Sea)…
CHINA's RMB was accepted into the SDR (IMF/central banks' reserve currencies are so-called "Special Drawing Rights")…
Implemented Credit Rating Agency & international Financial Transaction ("CIPS" a SWIFT Clone for international funds transfer, making worldwide funds available in a more reliable redundant system)…
BRICS committed to internet nodes, again complementing the WESTERN dominant and reliant system …
Amassed great gold bullion reserve…
Created the Shanghai Gold Exchange (SGE)…
Began experimental use of RMB/SDR bonds…
A leader in blockchain tech (and BITCOIN)…
Funding a massive central bank funded international economic Silk Road Development Project that has Asia Pacific, Eastern Europe, Middle East, and parts of Africa involved…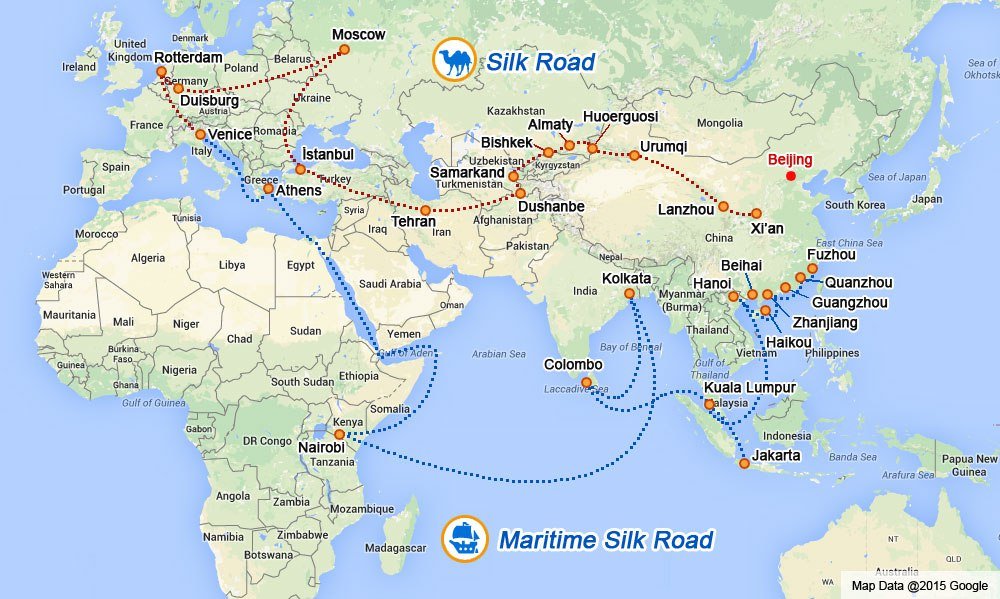 The economic zone model is engineered, and we see it deployed or in the early stages of being deployed worldwide. The zone model was used for the European (EU, aka Eurozone) economic bloc.
We see its likeness in the UNASUR, NAFTA, ASEAN Economic Community (AEC), and elsewhere. ~Ronmamita
The Globalists have something in common with Pinky & The Brain!
End The FED & Central Banks
In pursuit of freedom and prosperity, abolishing fractional reserve banking while simultaneously removing the bankers' exclusive ability to create money and credit is priority one. – Ronmamita
If you find this information useful or of value then please share it with others.
RELATED:
https://ronmamita.wordpress.com/2017/07/09/g20-has-commitments-vowed-all-citizens-be-digitally-connected-by-2025/
https://ronmamita.wordpress.com/2017/06/14/think-you-know-how-to-end-the-fed-take-the-fedchallenge/
https://ronmamita.wordpress.com/2017/06/15/i-acutely-feel-herded-down-the-digital-economic-path/
https://ronmamita.wordpress.com/2017/07/06/replacing-labor-is-not-an-accident-it-is-policy/
https://ronmamita.wordpress.com/2017/07/07/globalization-by-thy-sorceries-were-all-nations-deceived-the-money-cartels-gang-of-20-will-be-meeting-this-week/
https://ronmamita.wordpress.com/2017/07/08/the-ruling-class-call-this-the-4th-industrial-revolution-and-its-part-of-the-globalists-script-and-development-funds/
https://ronmamita.wordpress.com/2017/07/19/central-banks-and-visa-pay-businesses-to-go-cashless/
https://ronmamita.wordpress.com/2017/08/03/the-european-central-bank-ecb-has-called-for-greater-punishments-on-those-eurozone-countries-that-fail-to-implement-reforms/
https://ronmamita.wordpress.com/2017/08/10/i-collated-details-about-the-monetary-system-reset-includes-de-dollarization-blockchain-asset-digitization-digital-economy/
https://ronmamita.wordpress.com/2017/08/27/chinas-globalization-leadership-technocracy-creeping-into-power/
https://ronmamita.wordpress.com/2017/08/29/central-banks-are-preparing-to-regulate-and-dominate-blockchain-with-their-cryptocurrency-data-harvesting-offsprings-technology/
https://ronmamita.wordpress.com/2017/08/28/moments-like-these-i-almost-despair/